Mithna Tas Salib / St.James Windmill
The Malta Windmill Database
Details | Photos | Notes | Your remarks
| | |
| --- | --- |
| Country part | Malta |
| Village | Zurrieq |
| Address | Near Sint James Church and a stone cross in the centre / 16 Flower Alley, Zurrieq ( Nru 16 Sqaq i |
| Name | Mithna Tas Salib / St.James Windmill |
| Building year | 1857 |
| Type | Round |
| Sort | Mound Mill |
| Base | square base |
| Function | Grain Mill |
| Sail span | |
| Function today | Mill Remains |
| Owner | Paul Sammut |
| Mill | No |
| Mill remains | Yes |
| Vanished | No |
| Dismantled | 1945 ca |
| Database number | 37 |
Details | Photos | Notes | Your remarks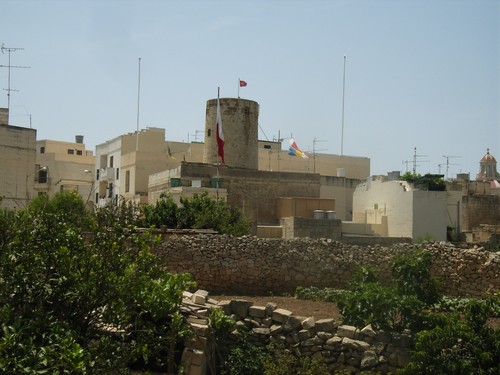 photo w.jellema 5-6-2005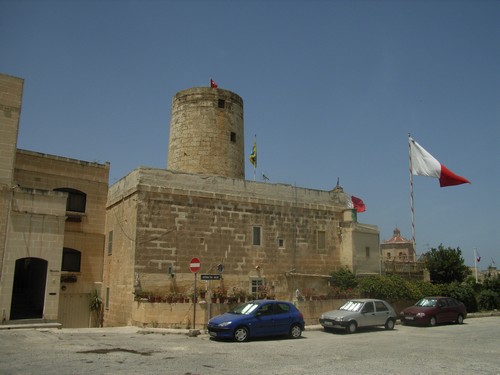 photo w.jellema 5-6-2005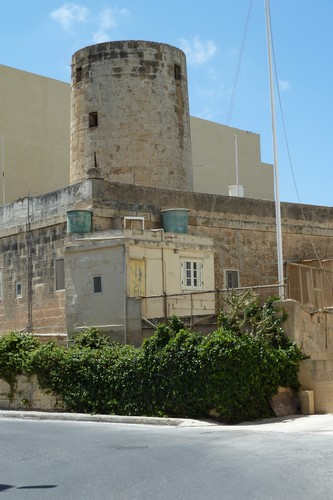 photo w.jellema 24-5-2012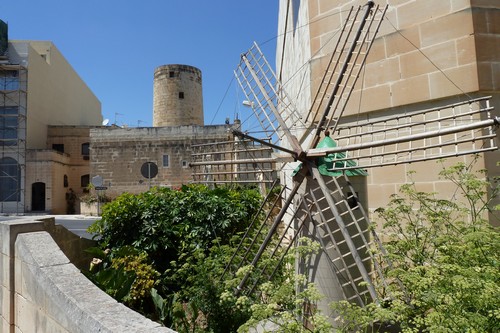 photo w.jellema 24-5-2012
Details | Photos | Notes | Your remarks
Built in 1857. The windmill known as tas-Salib, was built by the Gafa` family, and knows its name to the village cross situated just to the south west of the same windmill. Also in Tas Salib there is a little stone mill in a garden. Emanuel Camalleri was once an owner, just as his father. The mill is lived in by the family of Paul Sammut. In use with wind till 1930 .After that with an till 1938. Dismantled about 1945. Until the late 1980s it was almost detached. The tower has 60 steps. There are parts of the machinery. It is the only mill built with two floors ( aground floor and first floor in the square base). The ground floor was used for storage purposes, whilst the first floor was used as living quarters. The last miller was George Sammut the grandfather of Paul Sammut and the father of Emanuel Sammut.
Details | Photos | Notes | Your remarks
If you have any comments or photographs regarding this mill, please send us a message using this form.