Ta 'Kola Windmill
The Malta Windmill Database
Details | Photos | Notes | Your remarks
| | |
| --- | --- |
| Country part | Gozo |
| Village | Xaghra |
| Address | Triq Marija Bambina corner Triq il -Mithna |
| Name | Ta 'Kola Windmill |
| Building year | 1787 |
| Type | Round |
| Sort | Mound Mill |
| Base | square base |
| Function | Grain Mill |
| Sail span | |
| Function today | In working order |
| Owner | |
| Mill | Yes |
| Mill remains | No |
| Vanished | No |
| Dismantled | |
| Database number | 14 |
Details | Photos | Notes | Your remarks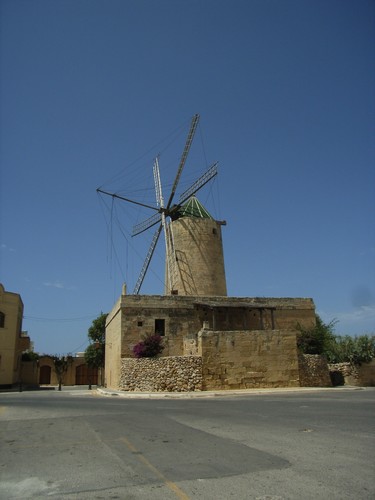 photo w.jellema 29-5-2006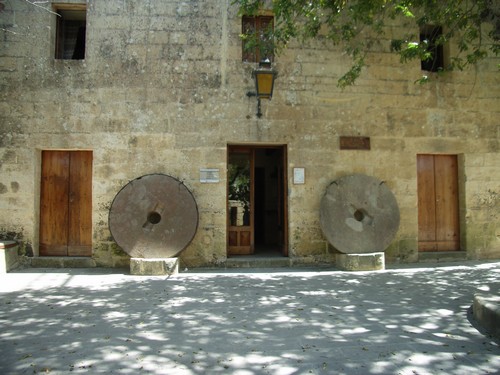 photo w.jellema 29-5-2006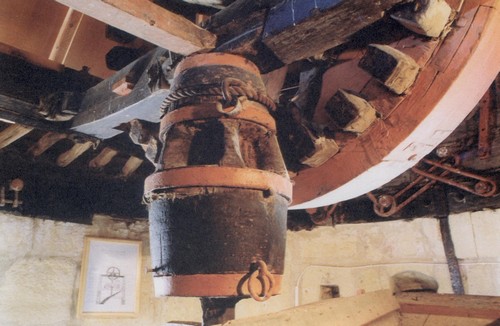 pinion photo chr.Gibbings appr 1995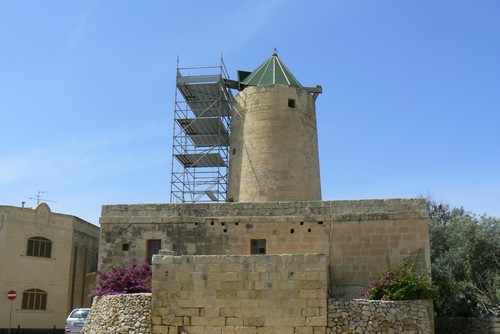 photo w.jellema 28-5-2010
Details | Photos | Notes | Your remarks
Was first built on another spot 1725 under Grand Master Manoel de Vilhena. Completed in 1731. This mill was built with bad stones and mortar and should be rebuilt. Rebuilt on another place appr.1785.( See db 70). Came in use by Marcello Xicluna at 1 February 1787. He married Angela Bonello on 5 July 1759 in Xaghra. In the 19th century and a part of the 20th century the mill was rented by various millers from the Order of St John. The last of the millers? family was Joseph Grech who was known as Zeppu Kola, who passed away on 27 February 1987.In use till 1960. It is thanks to him and later to the Museum Authorities that today, Ta' Kola Windmill is still in a good working condition. Now, under the care of Heritage Malta, the future of the Windmill is guaranteed and the people of Xaghra are grateful for this. Several times damaged by storm. Fell later in disrepair. In 1990 the restoration began. At 6 sept 1992 opened offically. In 1998 carefully restored. It is now serving as a museum place. Picture on 27 c stamp. On the 5th of March 2009 the sail cross was extensive damage by gale force wind. Will be repaired in 2010.
Details | Photos | Notes | Your remarks
If you have any comments or photographs regarding this mill, please send us a message using this form.